Retired WHISKY BARRELS Recycled
into HAND MADE PENS
Welcome to the Whisky Barrel Woodturner. Here we make beautiful hand made Oak writing Pens from retired Whisky Barrels.
When a Barrel reaches the end of its life as a Barrel holding Whisky we travel to Speyside the home of most brands of Scottish Whisky and select the best of them, then select the best staves to hand make our Pens.
Recycling at its best.
Each Pen differs - no two are the same due to the fascinating grain and colour.
Each one is lovingly turned by hand by Master Craftsman Peter Dewhurst in his workshop located on the banks of the river Nevis under the shadow of Ben Nevis, Fort William here in the Highlands of Scotland.
Peter has been turning & carving wood for more than 50 years and takes a lot of pride in making such tactile useful products.
There are two types of Whisky Barrel Pens. One is the Twist Pen - simply twist one half of the Pen to propell the nib for use. The other is a Click Pen - simply click down with your thumb to move the nib forward for use.
We offer both types complete with a choice of Copper, Gun Metal Grey, Gold & Chrome finishes.
Our Whisky Pens are delivered by post all over the World and are protected within a tube. An ideal gift for anyone and for any occasion.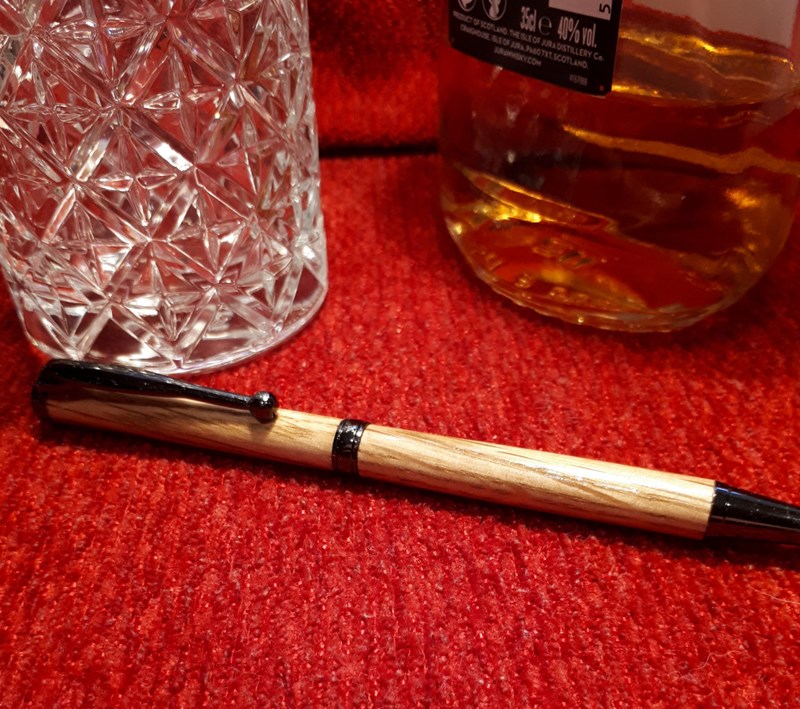 Spurtles

The spurtle dates back to the 15th century where it was always used for stirring Porridge, Soups & Broths. The Spurtle is more efficient than a wooden spoon because of its cylindrical shape, it allows the Oats to stirred without the dragging effect of the head of a wooden spoon. Not only does this prevent lumps, the Spurtle reduces the chances of the porridge sticking to the instrument. According to custom the Spurtle should be used to stir in a clockwise direction.
Did you know that the World Porridge Championship awards a Golden Spurtle as it's main prize?
All our Spurtles are hand made using Beech sourced from a sustainable supply.
To clean your Spurtle simply wipe with a damp cloth, do not immerse in water.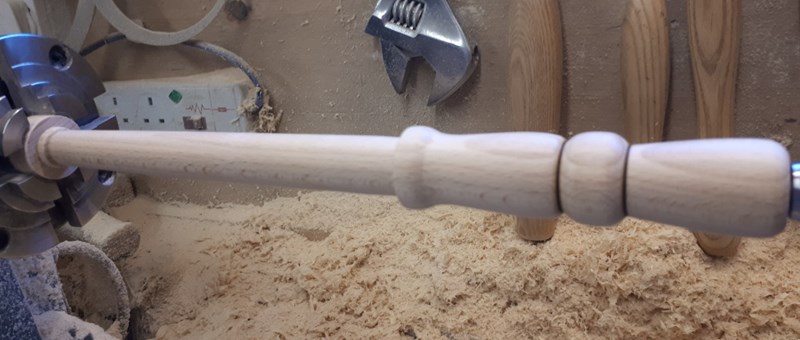 Spurtle on the Lathe
Check out my Youtube videos
Making a Spurtle by Woodturner Peter. V1 www.woodturnerpeter.com - YouTube
and
Make perfect porridge with a Spurtle by Woodturner Peter. V2 www.woodturnerpeter.com - YouTube
Thanks for viewing!
Pie Mould Pie Dolly Mortar & Pestle
The above items are currently out of stock
Intellectual Property Rules Apply
Mortar and Pestle
Mortar and pestle is a set of two simple tools used from the Stone Age to the present day to prepare ingredients by crushing and grinding them into a fine paste or powder in the kitchen. The mortar is characteristically a bowl, typically made of hard wood, metal, ceramic, or hard stone such as granite. The pestle is a blunt, club-shaped object, place ingredients in the mortar where the pestle is pounded, pressed, and rotated into the substance until the desired texture is achieved.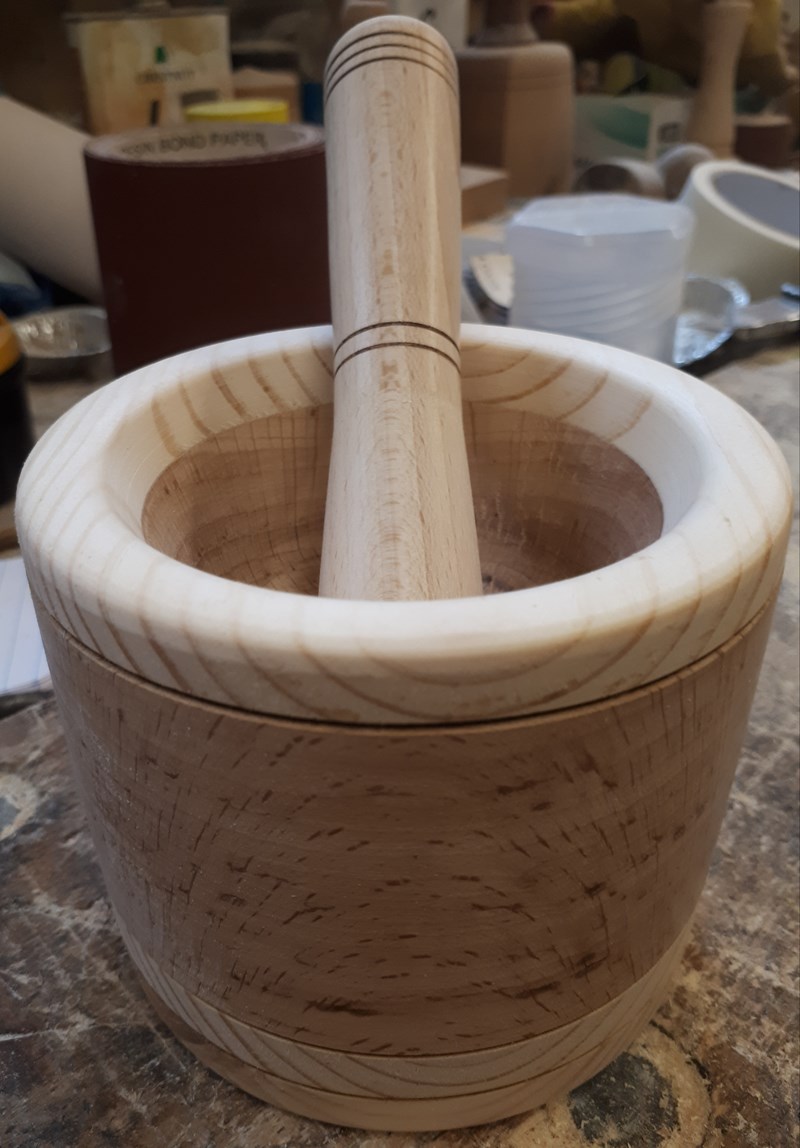 Reviews
Hi Peter
Just to let you know that I have received my pie maker mould, which I am amazed at getting, even before the Hot Cross buns are out on boxing day. It is beautifully made and I am sure I will have many years of use out of it.
Wishing you and yours a Very Merry Christmas, and Thank you so much.
Cheers
Susan Theobald from Sunny Oz
Successful bake from one of our satisfied customers!